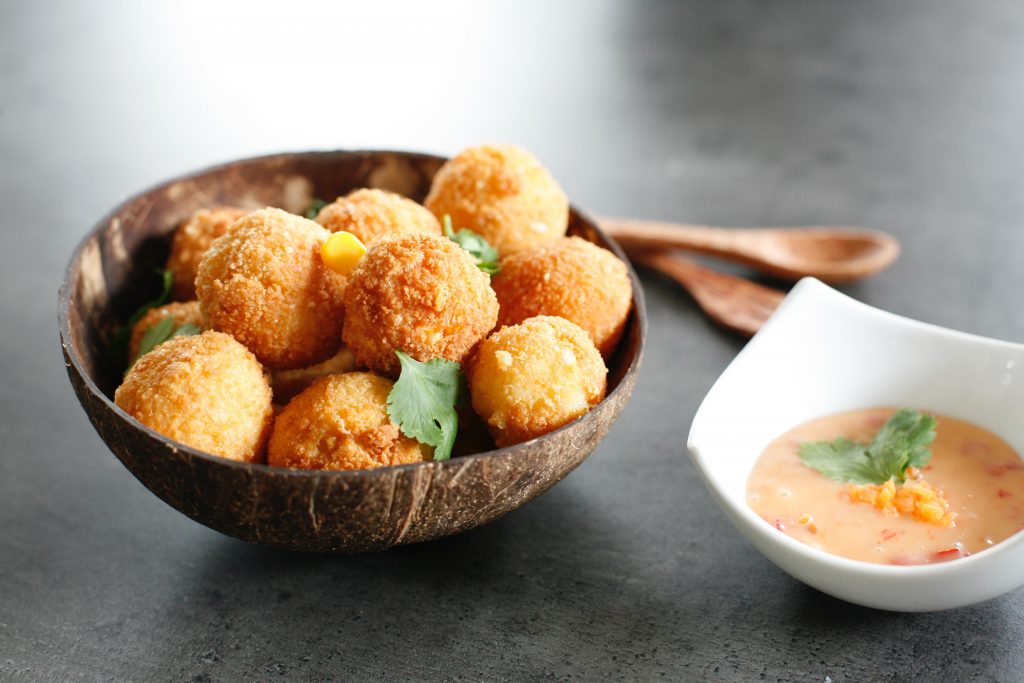 A versatile comfort food, fried meat balls are great as a finger food, snack or appetiser alike. Try this recipe that's easy to follow.
Preparation time:
30 minutes
Ingredients:
80g turnip turnip (mang kwang), diced
150g minced pork
Garlic, finely diced
Oil, for frying
Seasoning ingredients:
1½ tsp Hand Flower Brand Soy Sauce
1 tsp Oyster Sauce
½ tsp hua tiao chiew
Dash of extra virgin sesame oil
Heaping teaspoons of corn starch
¼ tsp five spice powder
Few dashes pepper
Directions:
Place minced pork, turnip and garlic in a large bowl. Add seasoning ingredients and mix by hand till well-combined.
Scoop 1 tsp of mixture and roughly shape into 3 – 4cm balls by hand. Add more corn starch to bind together if needed.
Repeat step 2 until all mixture is used.
Heat oil in wok to frying temperature.
Add a few meatballs gently into the oil at a time, and fry until golden brown.
Scoop up and drain excess oil on paper napkins. Serve warm with preferred sauces!