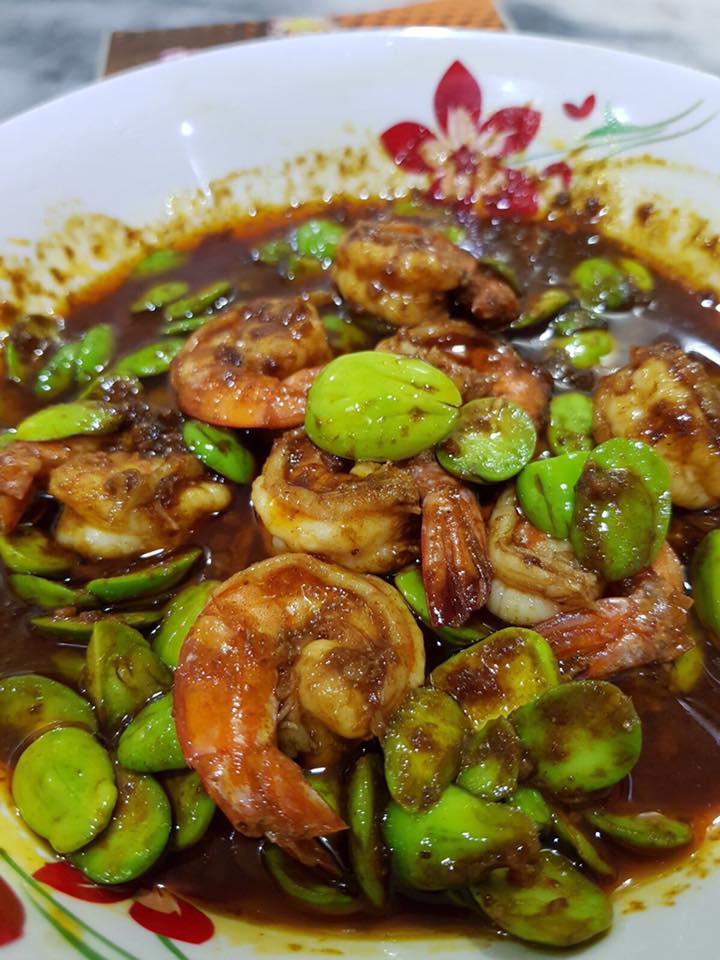 Unique to the region, petai beans have a signature taste and smell and pair well with minced meat and prawns alike. Stir-fry with fiery anchovy sambal for a delectable treat!
Preparation time:
25 minutes
Ingredients:
150g petai (stink beans), split
5-6 medium-sized prawns
1 onion, cut into smaller pieces
1 packet Anchovy Sambal
2 tbsps cooking oil
Directions:
Heat oil in wok or skillet, then add prawns and stir-fry briskly.
Add onions next, continue stir-frying for a minute, and add in petai beans.
Saute for a while until almost cooked.
Add the contents of a sachet of Anchovy Sambal, followed by a dash of water and mix well.
Leave to simmer till bubbling. Dish out and serve with steamed rice!